Using my original blondie recipe as my base Can I take myself back a few weeks to the day I made these?  I had actually been dreaming about blondies ever since I made my 'Confetti Cake Batter' ones a few months ago and knew I would eventually need to make another batch ASAP.  I didn't think that anything could really compare to SPRINKLES, but white chocolate and strawberries come pretty damn close.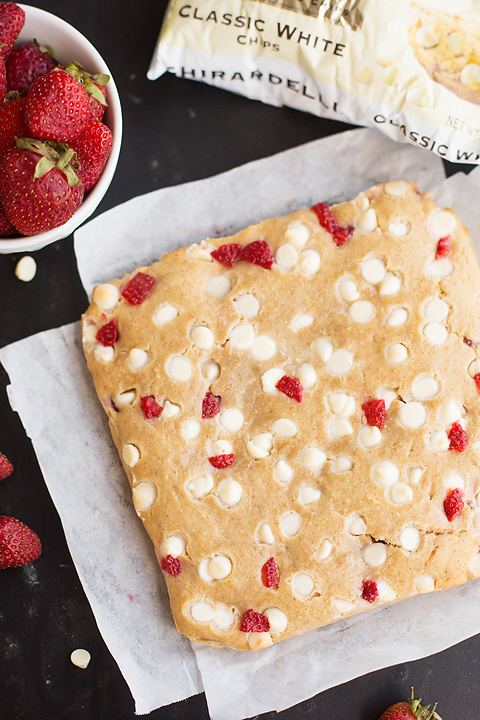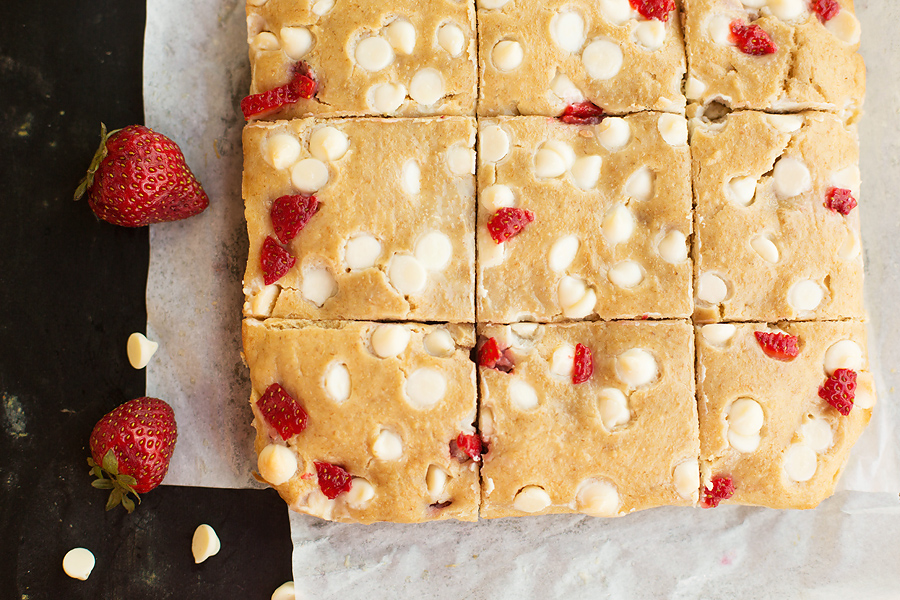 What I love about these blondies is that each and every bite is SO flavorful.  Although delicious, the cake batter ones are fairly simple and each bite is similar to the last.  Each bite of these blondies is different from the previous.  One bite may have extra strawberries, the next bite is sweeter because you got a bigger chunk of white chocolate chip, and in between you have the perfect equal bites!
Using my original blondie recipe as my base was genius on my part if I do say so myself.  No extra thinking besides what flavors I wanted to try next.  White chocolate and strawberries are always such a classic combination.  It's a little difficult to mess things up when you have the two paired up with one another.  Turns out they worked beautifully in these blondies and my biggest concern now is how I will ever be able to top 'cake batter' and 'white chocolate strawberry'!  I'm up for the challenge though, but for now I'm going to continue to drool and dream about these!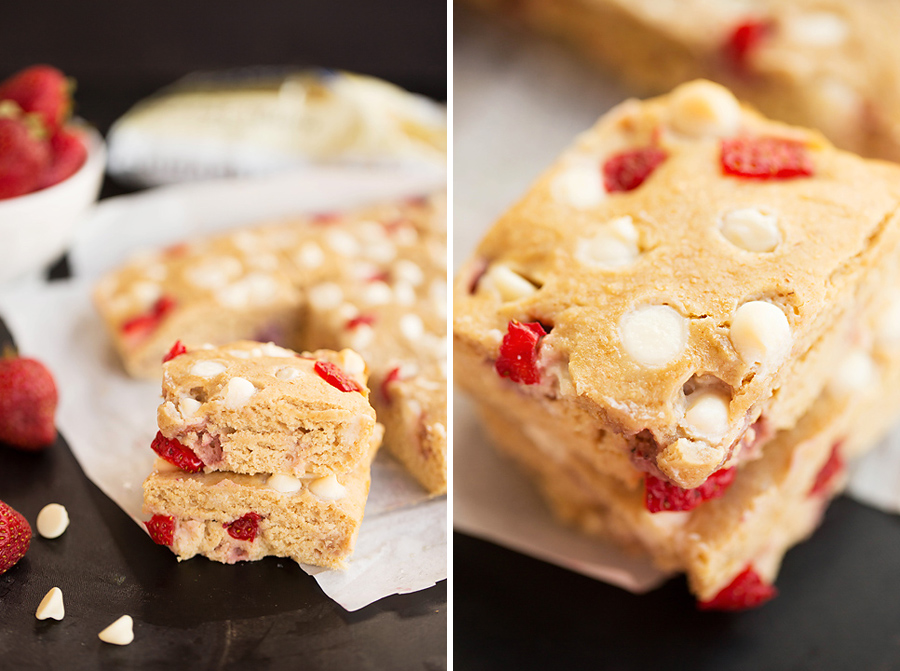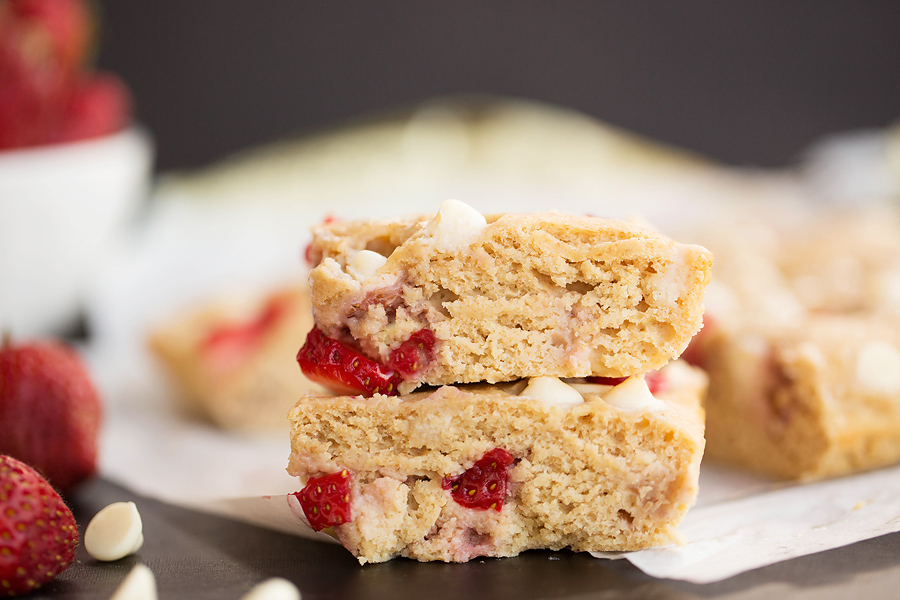 White Chocolate Strawberry Blondies

Print recipe
| | |
| --- | --- |
| Serves | 9 |
| Prep time | 5 minutes |
| Cook time | 20 minutes |
| Total time | 25 minutes |
| Meal type | Dessert |
Ingredients
1 1/2 cup Kodiak Power Cakes
1/2 teaspoon salt
1/4 cup Strawberry MuscleEgg egg whites (www.muscleegg.com)
1/2 cup unsweetened apple sauce
90 drops 'Berry' Sweet Leaf Stevia (or sweetener of choice)
1 1/2 teaspoon vanilla extract
1/3 cup milk of choice
3 heaped tablespoons 'White Chocolate' BuffBake or nut butter of choice (substitute butter if desired)
1 cup chopped strawberries
1/4 cup white chocolate chips
Directions
Step 1
Preheat oven to 350 degrees and line a 8x8 baking dish with parchment paper or non stick spray.
Step 2
In a large bowl, combine all ingredients EXCEPT for strawberries and white chocolate chips. Stir until smooth. Stir in chopped strawberries and pour into prepare dish. Sprinkle with white chocolate chips.
Step 3
Bake for 20-25 minutes.
Note
NUTRITIONAL INFORMATION (makes 9 servings): calories- 145, fat- 5 grams, carbs- 18 grams/fiber-3 grams, protein- 8 grams PER SERVING