'A healthier low carb, KETO friendly, grain free, paleo, and dairy free version of delicious tater tots using spaghetti squash!'

Oh tater tots, I miss you so!  Anytime my family made BBQ chicken sandwiches or hamburgers or even steaks, tater tots were a go to side dish for us (in addition to veggies of course :)).  My favorite ones in the world were Alexia brand 'Potato Puffs' and better yet, their 'Sweet Potato Puffs'… full of flavor, decent macros for a standard American diet, and DE-licious!  Unfortunately, I had to give them up when I changed my diet over to keto a few months ago.  Potatoes are out for the most part (at least now anyways), so my beloved tater tots were definitely going to be out as well.
Sigh…
After I got over the pity party with my Alexia puff loss, I decided I definitely needed a ketogenic friendly replacement in my life.  I've seen a ton of recipes for keto/low carb tater tots using cauliflower and broccoli, but those wouldn't work for me since they were also filled with either bread crumbs and/or a ton of cheese.  Being keto/low carb AND dairy free definitely poses a few more hurdles when it comes to eating, but I've never been one to back down from a challenge!   And since cauliflower and broccoli are basically daily staples for me, I felt like another vegetable would need to be used as well!
I turned to SPAGHETTI SQUASH, tried it once, and fell head over heels in love. Whats even more awesome is I used my Instant Pot to cook them and holy crap friends… a HUGE spaghetti squash was done in UNDER 20 minutes!  Perfectly steamed and there was issue getting ALL of the flesh out.  It was nearly just pouring out!
Cut your squash in half, scoop out seeds, place on the metal rack your IP comes with, add 1 cup of water to the bottom of the pot, close, seal, press STEAM, + 18 minutes.  Walk away and let the Instant Pot do its thang.  When it beeps to signal the cooking time is up, carefully release steam using an oven mitt, turn lid to remove, and viola.  Spaghetti squash steaming is complete!
Place in a large bowl and remove flesh.  It will all slide out effortlessly, literally leaving just the skin behind!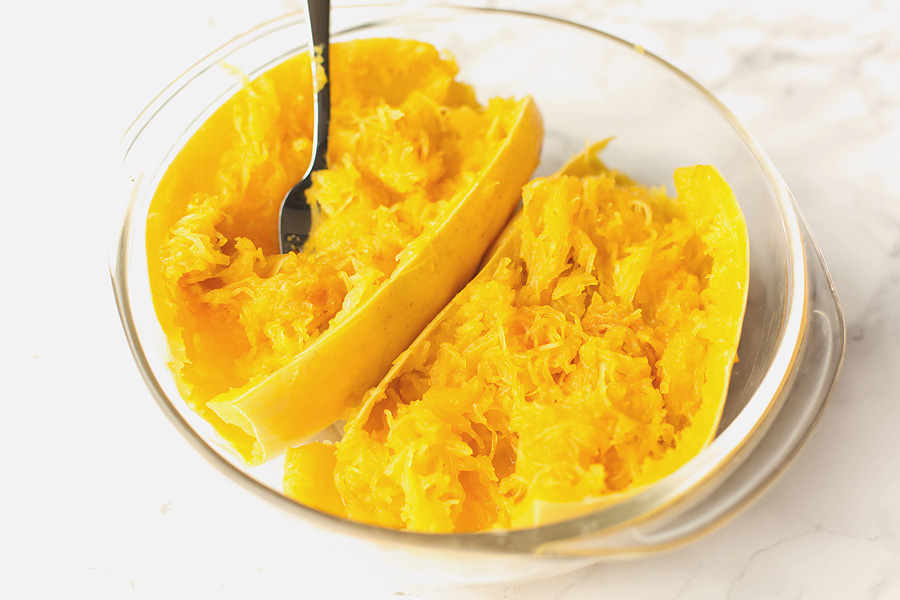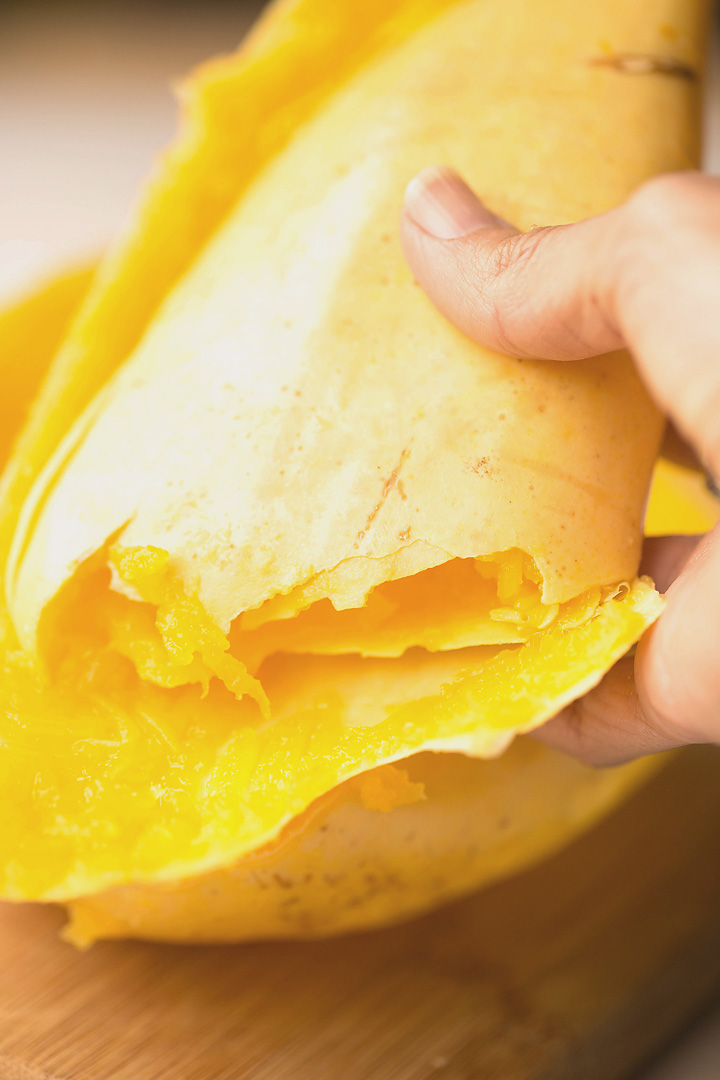 Instant Pot love is real…
So with the squash done with no effort at all, it was time to make some tots.  Next step, squeeze and drain the spaghetti squash.  Whether you are making tots from steamed cauliflower, broccoli, spaghetti squash, or any other veggies this step is extremely important!  Nobody likes a soggy tot, so it is imperative that you get as much liquid out as possible.  The dryer the flesh, the better (and easier) it is to work with.
So squeeze, squeeze, squeeze.  This activity can double as you workout for the day 🙂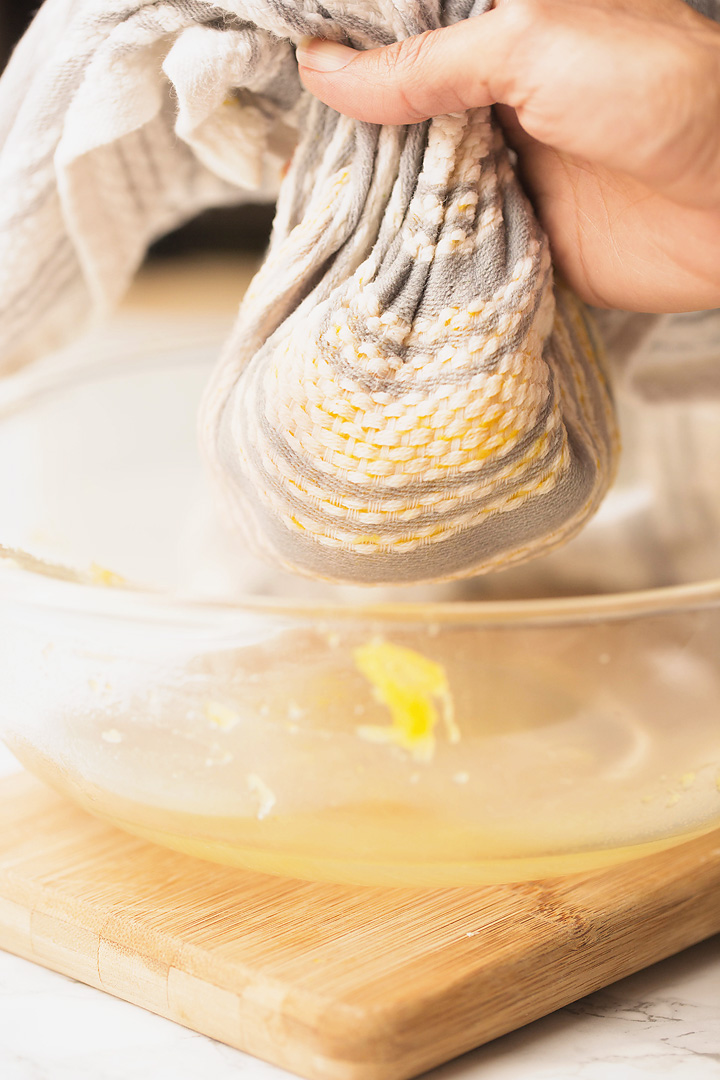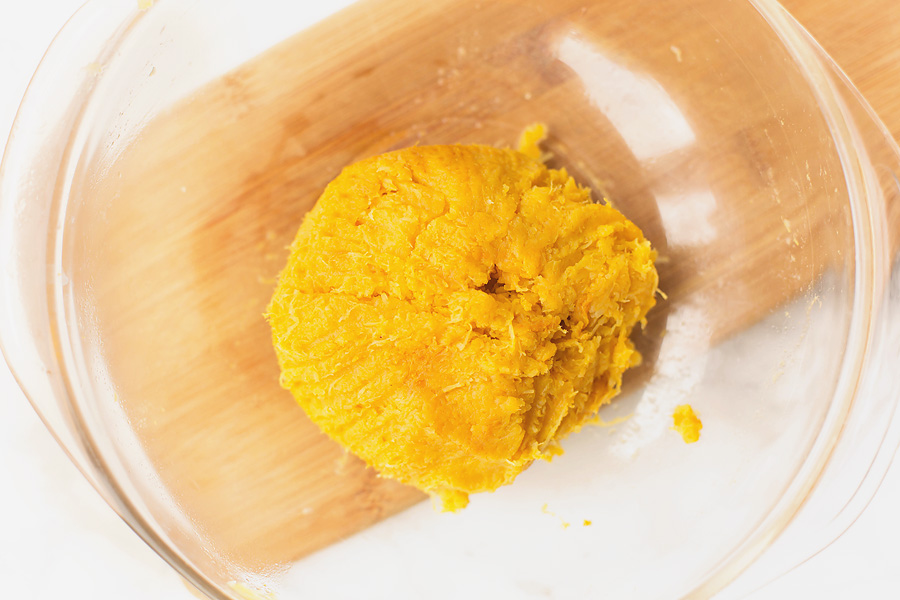 It should come out of the kitchen towel as one big lump with no extra moisture to be seen!
Now its time to to add all of the other ingredients:
1 whole eggs
1 cup pork rinds 'dust' (place in a food processor and whip to a fine powder)
1/2 cup almond cheese (I buy mine from Trader Joe's)
1 1/2 tsp garlic powder
1 tsp salt
1/2 tsp of pepper
Mix well to combine.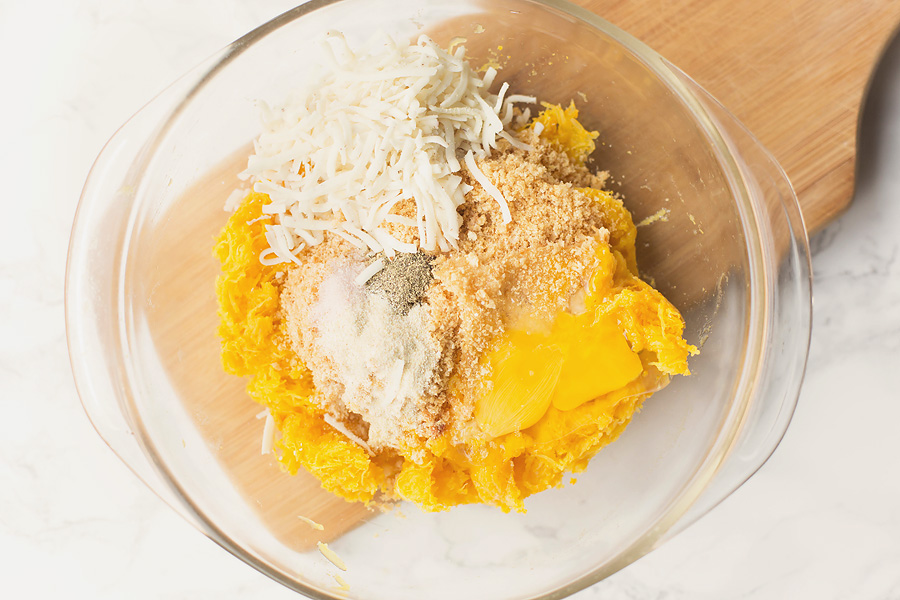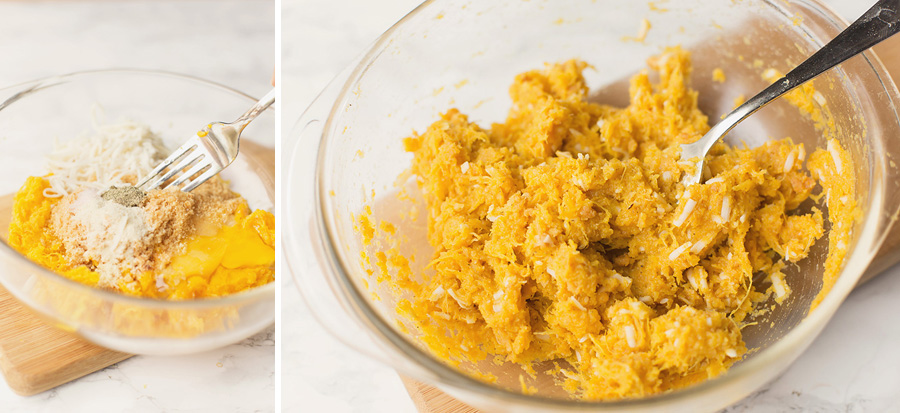 Portion, form, and roll your tots.  These come together so nice and neat… thats what happens when you spend a few extra minutes really getting that liquid out of the steamed veggie!  Otherwise, these will end up soggy and not so appetizing.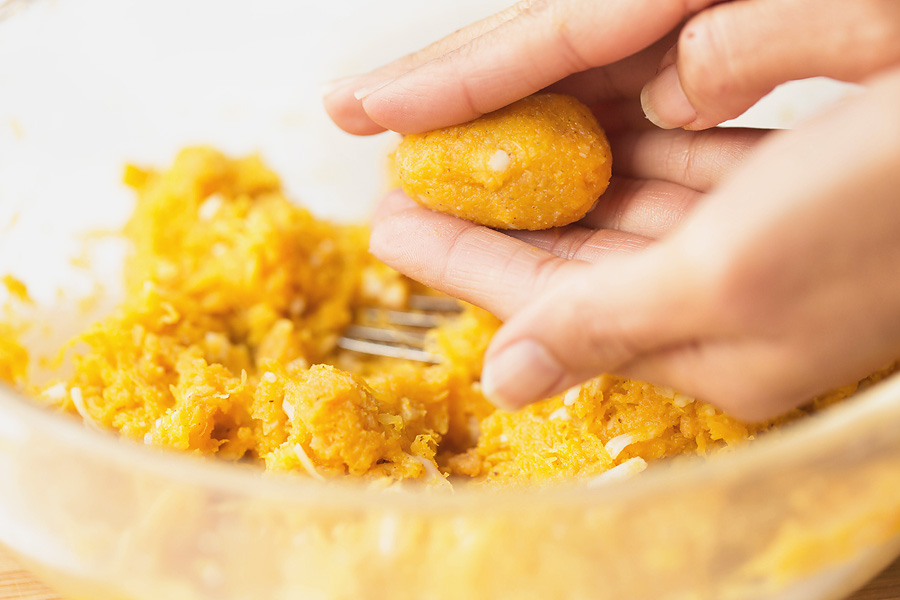 Place your tots on a parchment lined baking sheet.  How cute are they???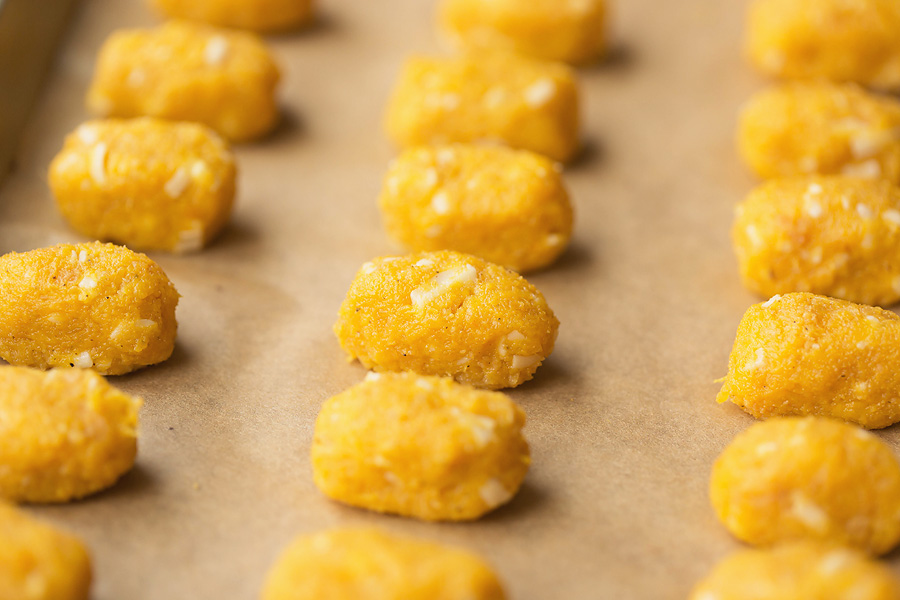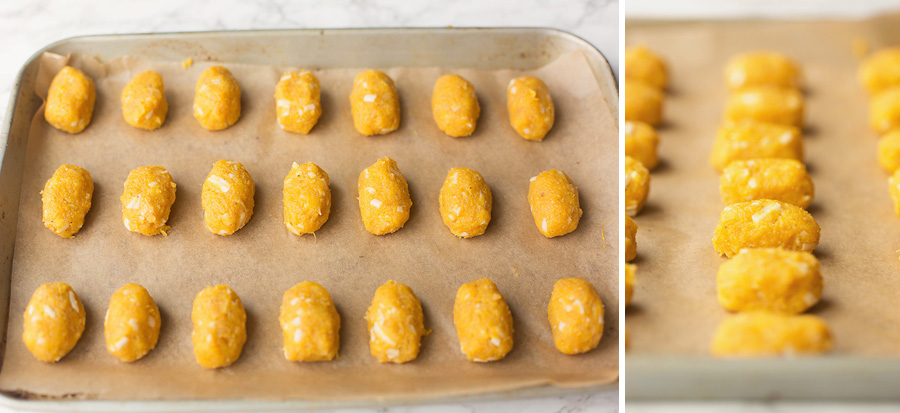 Bake in the oven until golden brown OR longer for extra crispy ones like I like… hence the char you see on a few… that was intentional, promise 🙂  I LOVE biting into the those dark crispy bits!  In some cases its where bits of almond cheese, egg, and pork rinds got together for a little friendly love fest!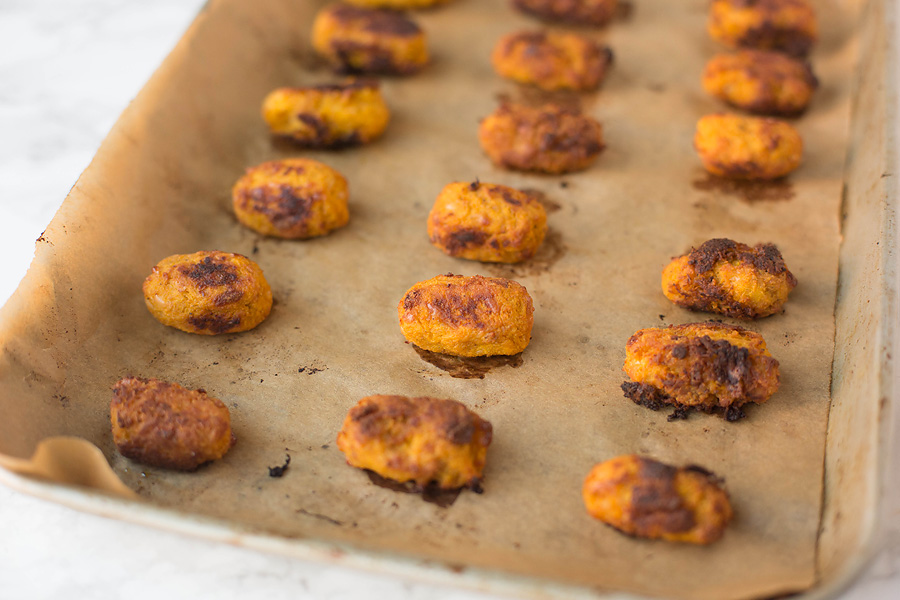 Delicate yet still hearty AND they hold their shape amazingly well.  NO issues whatsoever!  You can use a no sugar added ketchup of your choice, but those are out for me because #1 I hate the taste of regular/generic store bought ketchup and #2 due to my food sensitivities I no longer risk eating too many store bought things anymore… soy and hidden soy (sometimes on labels as "natural flavors") is in almost ALL processed/store bought food items.  So instead, I use Alterna Sweets ketchup!  Low carb, only a handful of natural ingredients, and even keto/paleo/whole 30 friendly!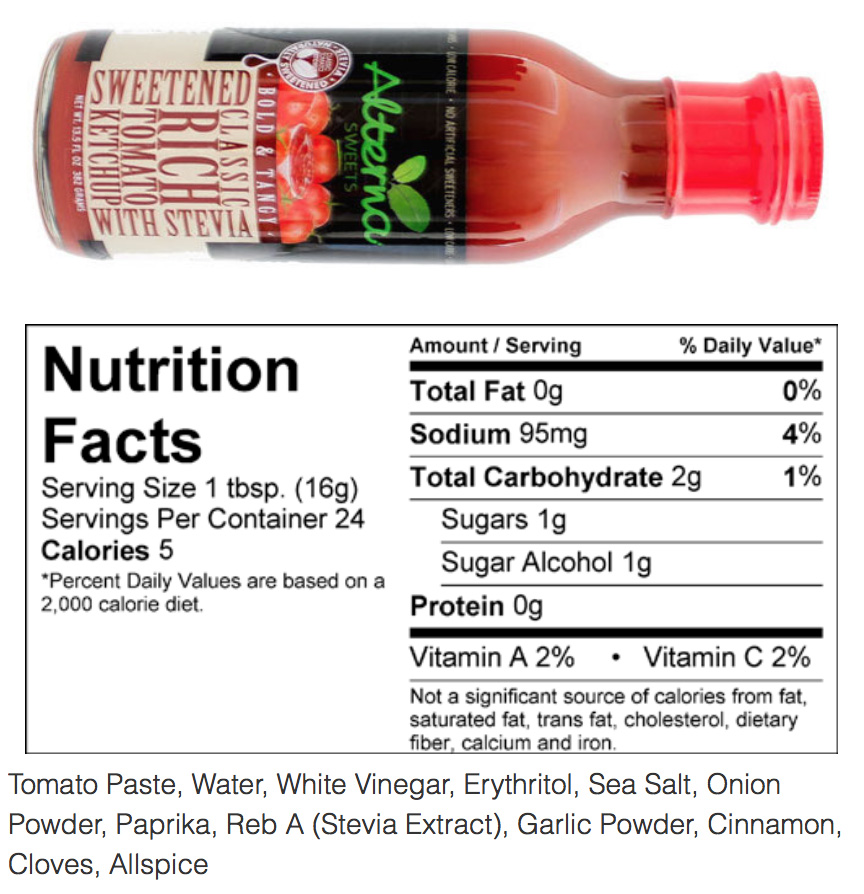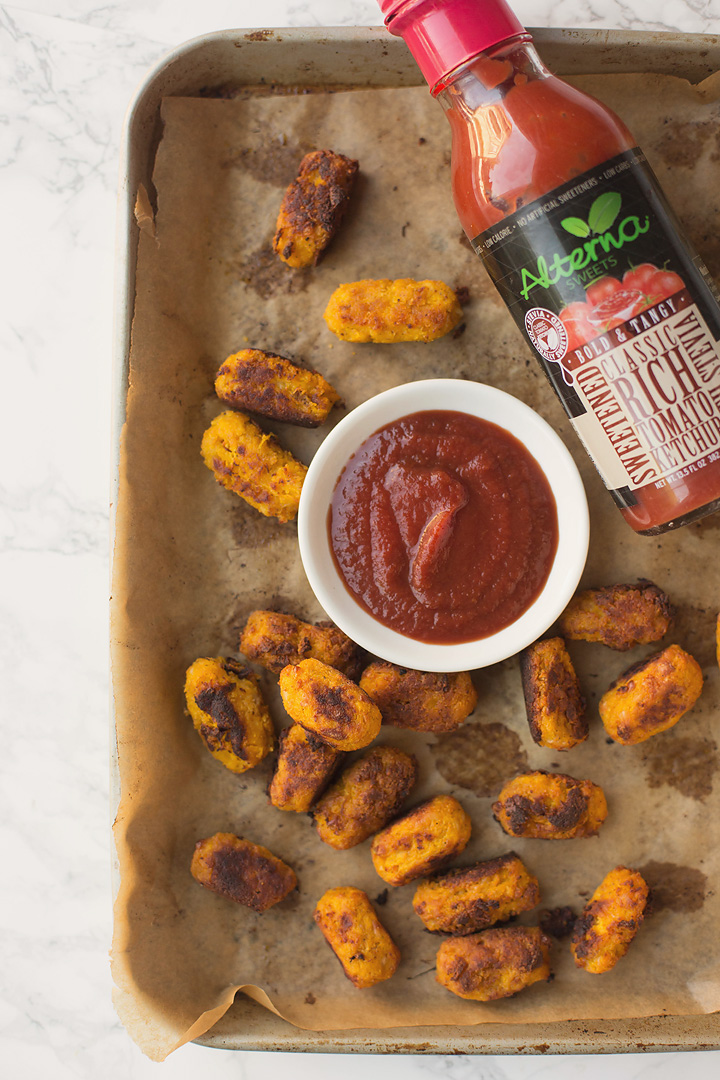 These are a wonderful side dish option for burgers, sandwiches, steaks, chicken nuggets, grilled chicken, BBQ dishes, and any other place you want some NO-tato action.  I'll warn you right now though.  These are highly addictive and you will NOT be able to just have one.  You'll most likely find yourself popping a steady stream of them in your mouth until they are all GONE!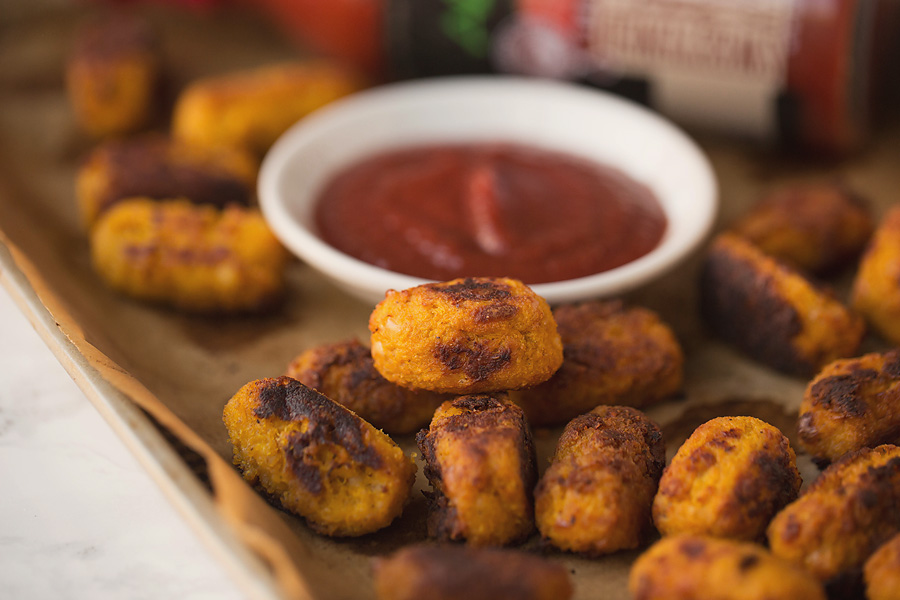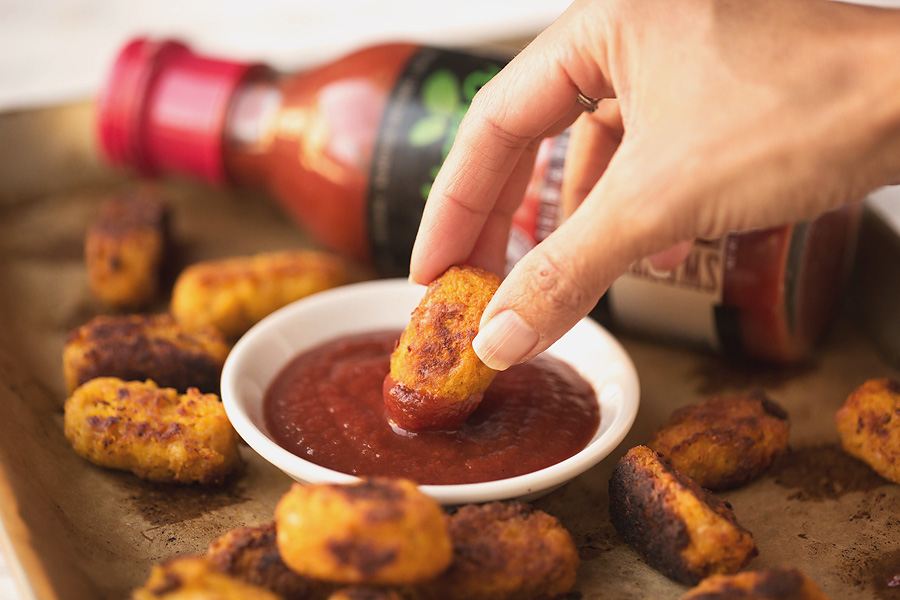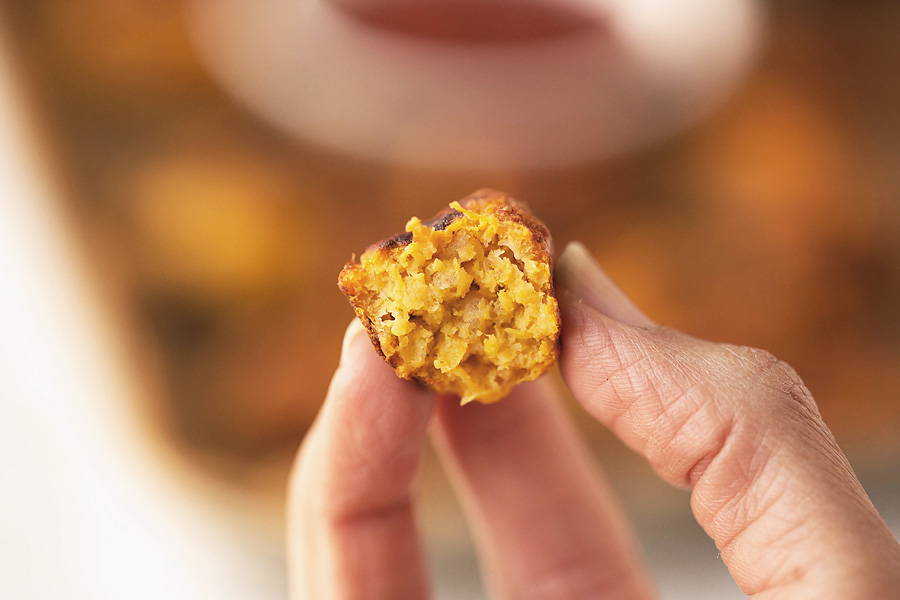 Seriously, check at that texture!  Looks JUST LIKE a regular tater tot doesn't it?  If I were you, I would go ahead and make a double (or triple batch) of these and store them in the freezer!  Yup, that works too friends.  Then you can just pop them in the oven to reheat anytime you need a little NO-tatot fix!
Spaghetti Squash 'NO' Tater Tots

Print recipe
| | |
| --- | --- |
| Serves | 20-25 |
| Prep time | 25 minutes |
| Cook time | 25 minutes |
| Total time | 50 minutes |
Ingredients
1 Large steamed spaghetti squash (about 12 ounces with water removed)
1 Large whole eggs (lightly beaten)
1/2 cup almond cheese or cheese of choice
1 cup pork rind dust
1 teaspoon salt
1/2 teaspoon pepper
1 1/2 teaspoon garlic powder
Directions
Step 1
Carefully cut spaghetti squash in half lengthwise and remove seeds. Place on metal rack in the Instant Pot. Add 1/2 cup of water to the bottom of the pot. Cover with lid and seal. Press STEAM, then add 18 minutes.
Step 2
When Instant Pot cooking is complete, release steam carefully using an oven mitt. Take lid off and remove each half of your squash. Using a fork, place flesh into a kitchen towel. Ring out ALL liquid as best as you can.
Step 3
Mash up squash and add remaining ingredients (beaten egg, salt, pepper, garlic powder, pork rind dust (pork rinds that have been pulverized in a food processor or blender), and almond cheese. Mix well to combine.
Step 4
Preheat oven to 375 degrees.
Step 5
Portion and roll your tots. Place on a parchment lined baking sheet. Bake for 20-25 minutes until golden brown.
Nutrition Facts
Serving Size 1 tot
Servings Per Container 25
---
Amount Per Serving
Calories 19
Calories from Fat 9
% Daily Value*
---
*Percent Daily Values are based on a 2,000 calorie diet. Your daily values may be higher or lower depending on your calorie needs.