I feel pretty fortunate to have kids that don't mind eating their veggies.  Even as babies both my son and my daughter never complained or made a face if there was a big pile of broccoli, green beans, or even peas on their plate (peas are actually my daughters FAVORITE oddly enough)!  Yes, I know I'm truly blessed in this department considering that kids anything "green" typically don't ever mix well together!  Unfortunately while they don't complain about having veggies with our nightly dinner, they rarely ever eat them for breakfast or lunch.  I personally can and do eat veggies with EVERY single meal (and as snacks), but that didn't really start until about five years ago.  Up until then, it was veggies maybe once a day.  No way I can expect my kids to have 4-6 servings on a daily basis, BUT this mom surely does try!
My favorite way to incorporate more greens and vegetables into their diets is to hide them :).  I actually find vegetables like zucchini, spinach, sweet potato, squash, and cauliflower to be a blessing to us all!  They are all mild in taste and super versatile.  These are definitely my go to "greens" to hide anywhere and anyway I possibly can.  These spinach "hulk" waffles are probably one of my favorite all time recipes (sooooo delicious)…. mmmm.  Waffles.  And hiding zucchini in oatmeal will forever be a staple in this house.  Vegetables not only add extra nutrients and fiber, but they also stretch whatever you are eating to allow BIGGER portions!  Who doesn't want to eat more right???
Recently though, I've experimented with using zucchini more in my baking.  We've all seen and had zucchini bread, but I've actually never made it myself… until now anyways (boy am I years and years behind the game)!  Because I was doing this recipe for my daughters breakfast meal prep, I opted to make them into muffins instead though.  Muffins, loaf cake, 8″ circle, muffin tops, sheet cake… all the same batter, just different cook times (and shape of course)!   In order to make these zucchini muffins more appealing to my daughter, I opted to add some chocolate chips into the batter… chocolate is her weakness so adding a bit in will always ensure a clean plate!!!  Best of both worlds though… healthy zucchini muffins & chocolate!  I may not be a flexible dieter/carb loader any more, but the rest of the family sure is!!!  Balance and moderation are at the root of what we teach the kids about nutrition!  No need to start kids off with a poor relationship with food 🙂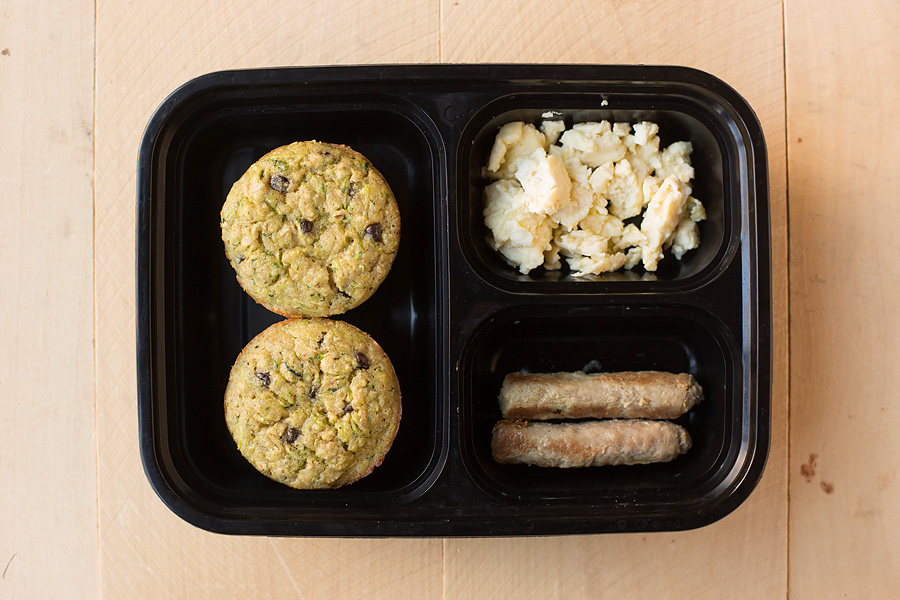 Another successful, easy, & healthy week for breakfast… Since these muffins don't have any additional protein, I paired them with some scrambled eggs and her favorite turkey sausages.  First I made the muffin batter and got them into the oven, then worked on the eggs and sausage.  By the time the baking was done, I was ready to put it all together!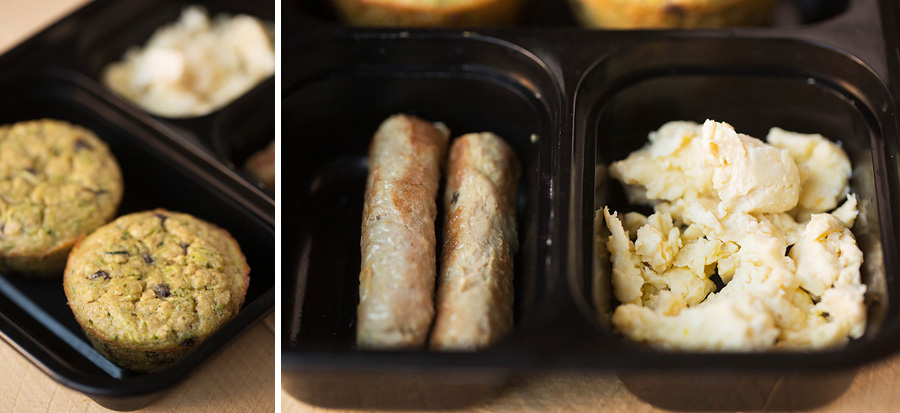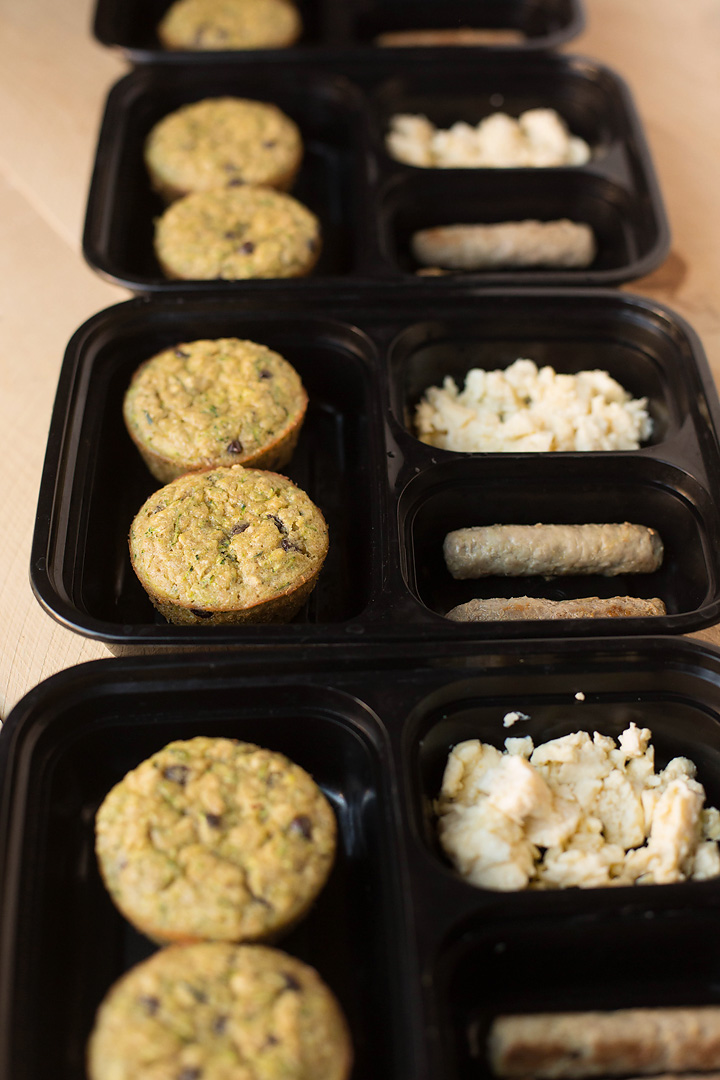 Protein, carbs, and fat (some in the muffin, turkey sausages, and eggs cooked in ghee)… perfect balance of macronutrients and proper portions for a growing 'tween'!  I have such a pet peeve seeing some kids meals that are either far too large for them AND portions that are made for a baby bird.  Fuel your kiddos properly and adequately every chance you have!
Made, portioned, packed up, and ready to store in the fridge.  This breakfast is an easy one for reheating as well… just pop the whole thing in the microwave for 30-45 seconds!  I love weeks like this where I can squeeze in another few minutes of ZZZ's.  Prepped breakfast already saves time, but this my daughter can grab in the fridge and reheat all by herself!  Thankful for even the extra five minutes of sleep I got last week 🙂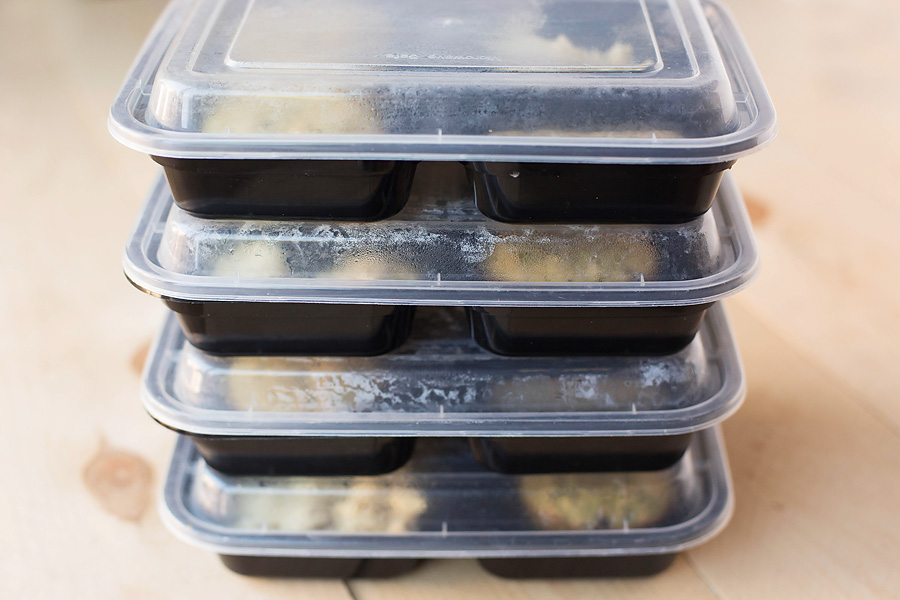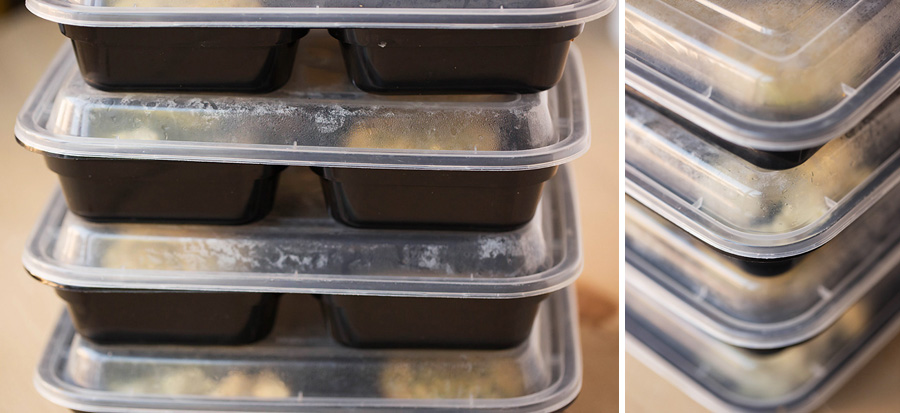 Paleo Chocolate Chip Zucchini Muffins

Print recipe
| | |
| --- | --- |
| Serves | 12 |
| Prep time | 5 minutes |
| Cook time | 25 minutes |
| Total time | 30 minutes |
Ingredients
3 Large zucchinis ((finely shredded))
2 Large whole eggs
1/4 cup coconut oil or butter ((melted))
2 teaspoons vanilla extract
1/2 cup honey
1 teaspoon baking soda
1/2 teaspoon cream of tartar
1/2 teaspoon salt
1 1/2 cup cassava flour
1/2 cup coconut flour
1 teaspoon cinnamon
1/2 cup Enjoy Life mini chocolate chips
Directions
Step 1
Preheat oven to 350 degrees and coat a muffin pan with non stick spray, butter, or coconut oil.
Step 2
Finely shred zucchini and place in a dish cloth. Wring out as much liquid as you can. Separate and set aside.
Step 3
Combine flours, baking powder, cinnamon, and salt in a bowl. Set aside.
Step 4
Add eggs, honey, and vanilla to a large bowl or stand mixer. Whip until smooth. Slowly add dry ingredients to wet ingredients and mix on high until all ingredients are well incorporated. Fold in shredded zucchini. Stir in chocolate chips.
Step 5
Bake for 20-25 minutes (rotate pan 1/2 way through for even cooking).
Nutrition Facts
Serving Size 1 muffin
Servings Per Container 12
---
Amount Per Serving
Calories 190
Calories from Fat 90
% Daily Value*
Total Carbohydrate 25g
8%
---
*Percent Daily Values are based on a 2,000 calorie diet. Your daily values may be higher or lower depending on your calorie needs.
Here were Makena's lunches for the week…
MONDAY:
Leftover homemade pizza, apple slices, crackers, and cucumber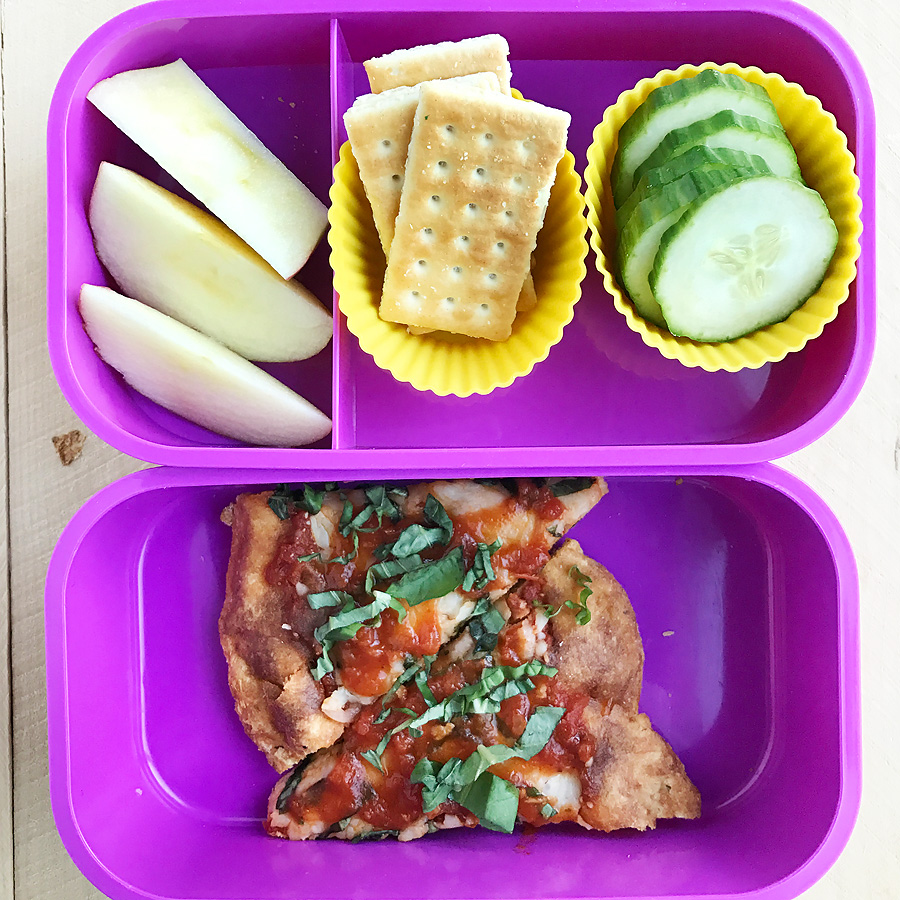 TUESDAY:
Leftover chicken pesto pasta, popcorn, celery, and dried mango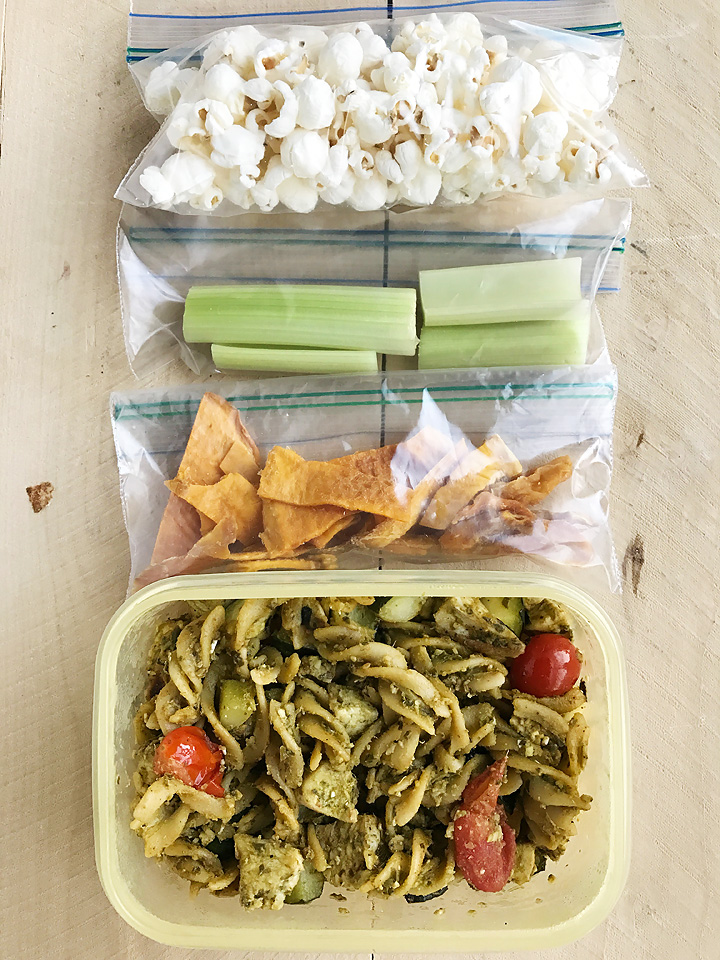 WEDNESDAY:
Almond butter and jelly sandwich, grapes, gluten free crackers, and mixed peppers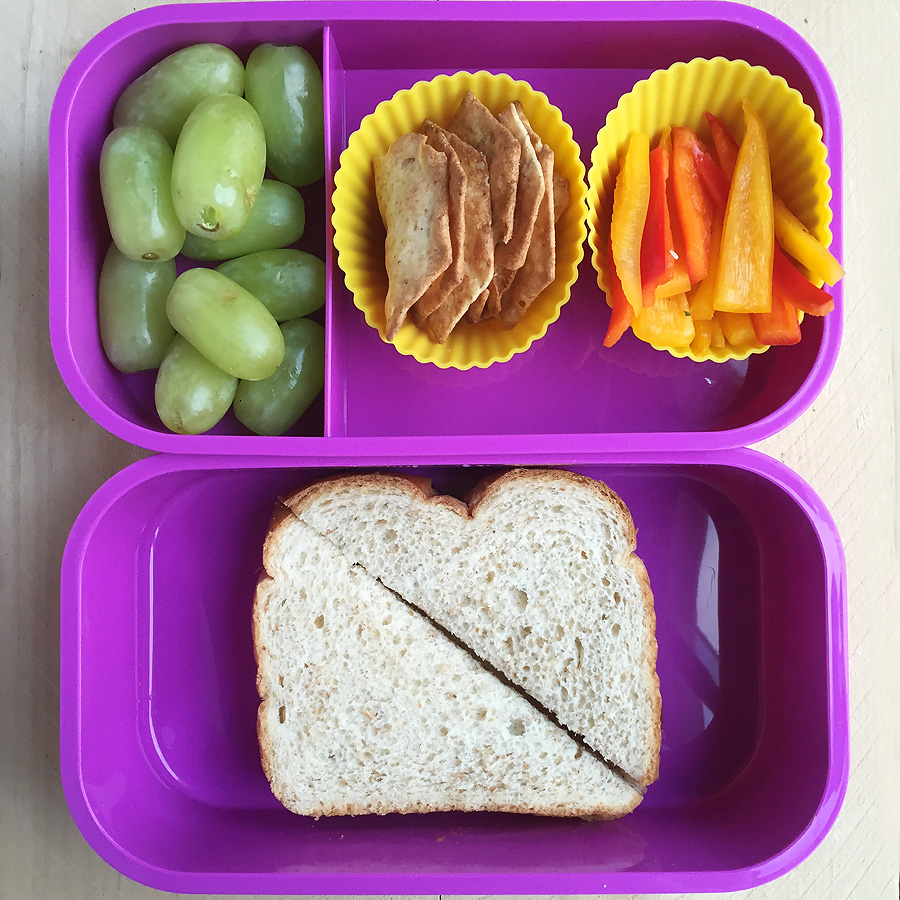 THURSDAY:
Leftover chicken/rice/zucchini, carrots, pistachios, and fresh mango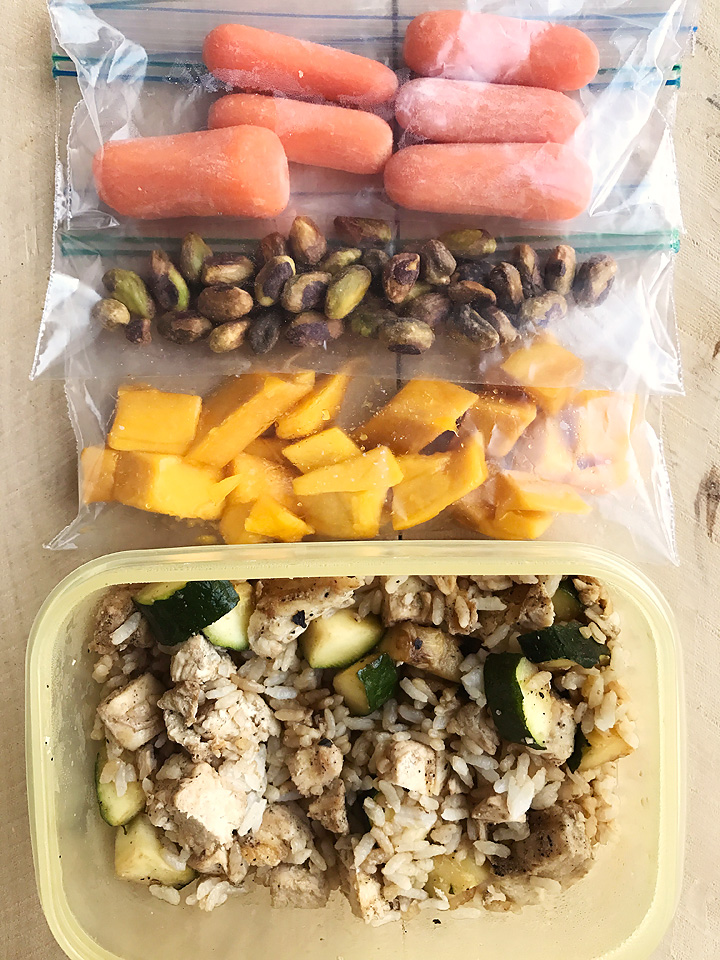 FRIDAY:
Leftover Jersey Mikes sub sandwich, BBQ chips, pickles, and carrots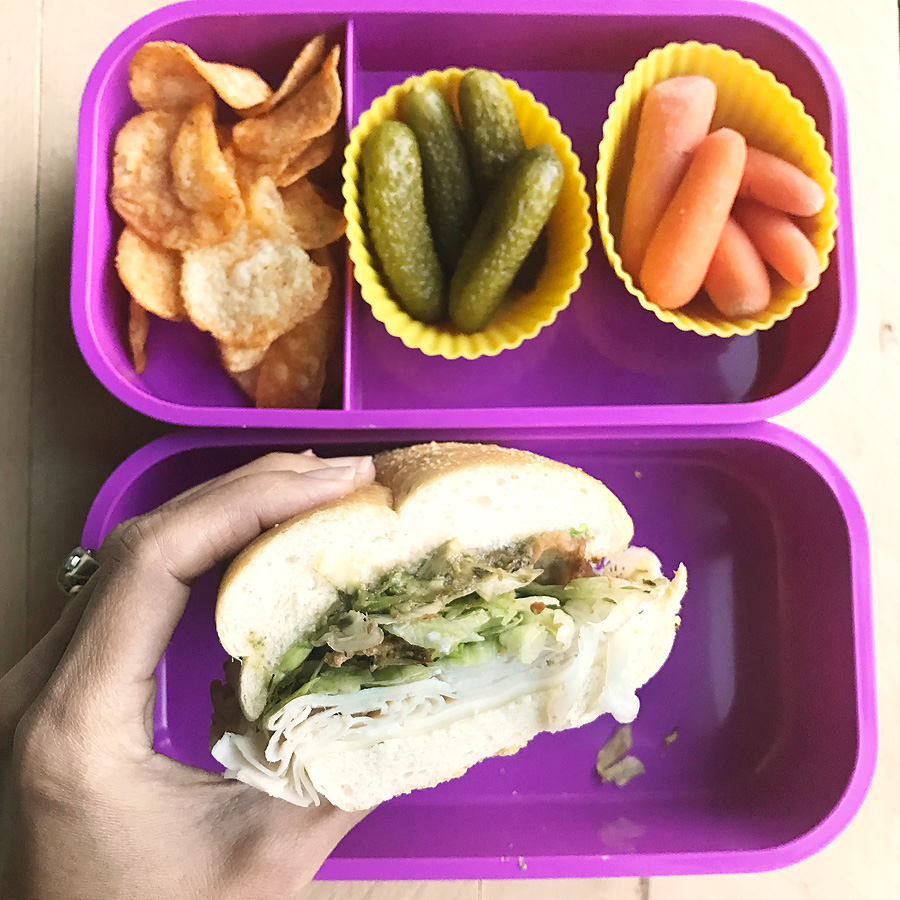 And here are all of the previous prep weeks right at your finger tips:
Find me on Facebook:


Find me on Instagram for daily food inspiration, ideas, and tips: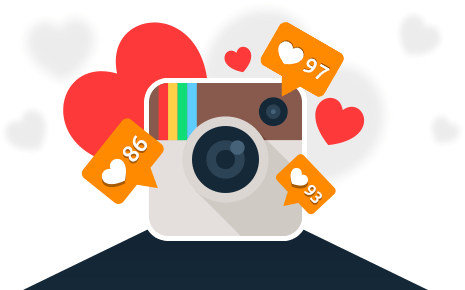 MY FAVORITE FOOD & MEAL PREP SUPPLIES